Show and Tell.  We loved it as children because it gave us the opportunity to show others something that we made or that was special to us.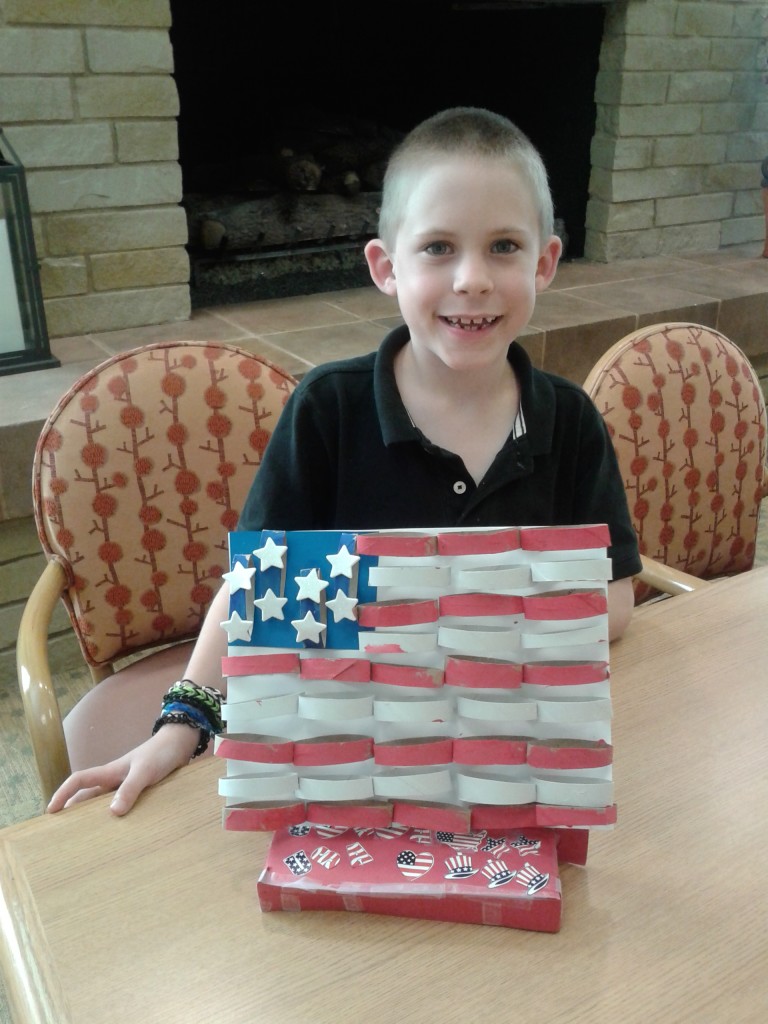 But we also love it as adults, really for the same reasons.  We have something special that is worth sharing, and we think there are those who would find it interesting.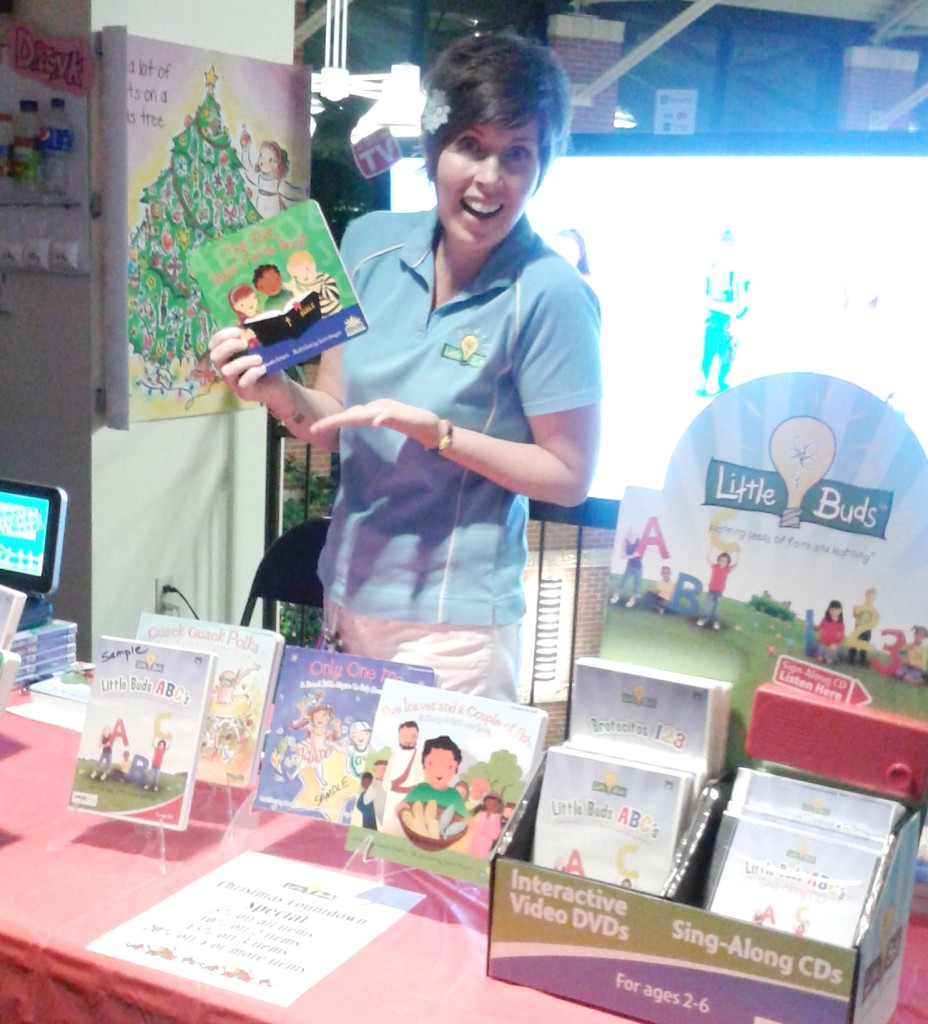 For the "audience" a program is much more enticing when you know you will see something of interest rather than just hear about it.  That's why programs, even for adults, that feature some type of visual presentation are much more popular than those without.  They're not called Show and Tell anymore, but that's what they really are!
Just think…would you rather hear about someone's trip to the beach to collect seashells or would you rather see samples of their collection while they tell you of their adventure?  Which keeps you engaged more…hearing about how a unique piece of jewelry was made or seeing the jewelry as you listen to the explanation of its creation?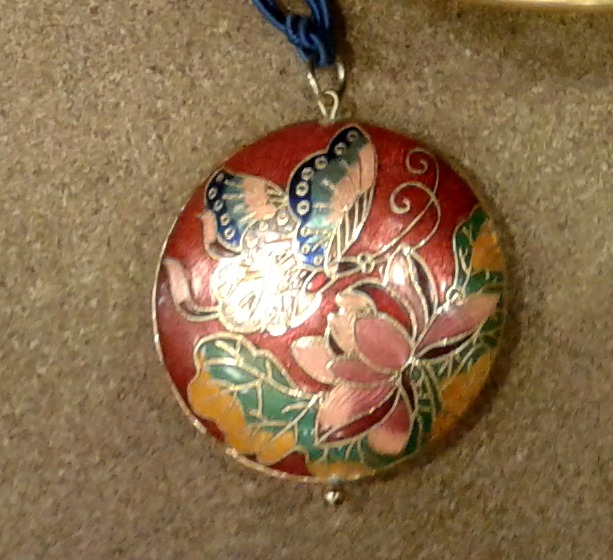 With one of our dear friends with dementia, we enjoy a time of show and tell with her each week.  We find items in our homes that would be of interest to her and bring them with us to our weekly visits.  The visits begin with enjoying refreshments and then transition into a time of sharing about what we brought.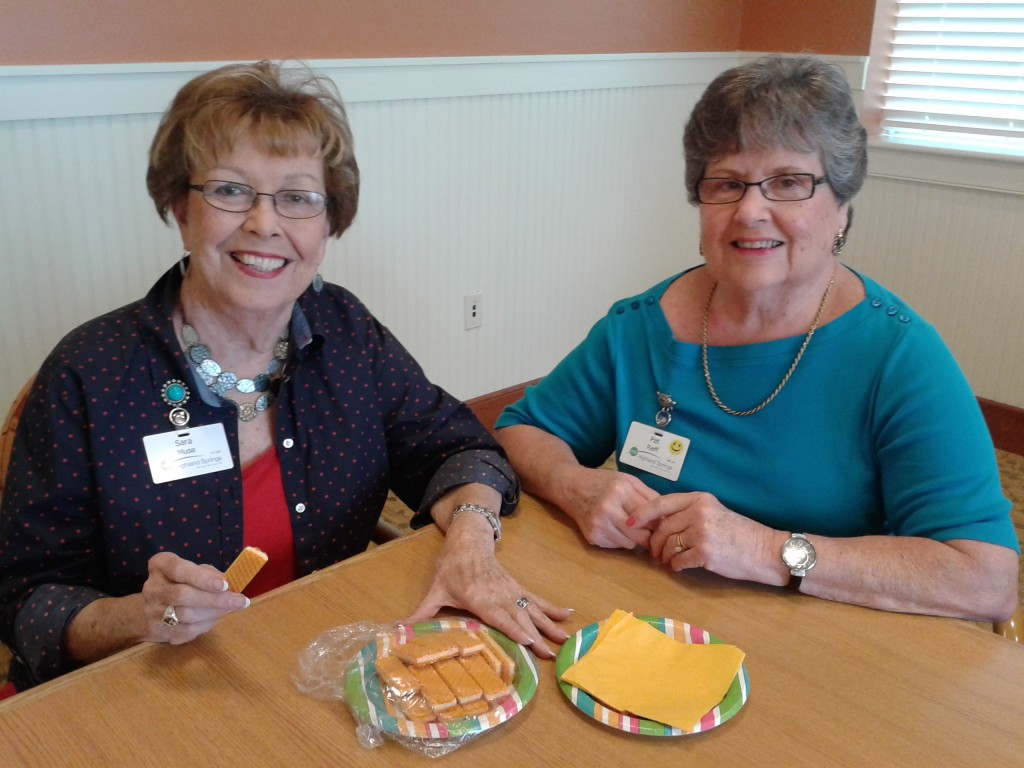 We call this time together Girl Talk 2.  It is patterened after a monthly Ladies' Coffee with a speaker that we have in our retirement community which is appropriately named Girl Talk.  With the community Girl Talk, there is one speaker who presents to an audience of about 20 to 30 ladies and whose presentation can last any where from 30 to 40 minutes.  It is a highly enjoyable event for those who attend.  But if you're a person with dementia, it can be overwhelming.
We modified that large-group show and tell concept to something more appropriate for our dear friend.  We bring a few items of interest to her home, and she holds each item as we tell her about it.  We interact with her about what we've brought, following her train of thought, helping her relate to it in some meaningful way. Two or three Lady-Links visit her each week, engaging in a modified type of show and tell.
We can gear our discussion to our dear friend's level of ability and understanding since we are not under the constraints that presenting to a large group would bring.
Girl Talk 2 has a purpose.  It is to engage our dear friend in a meaningful activity that promotes conversation and a sense of belonging.   She delights in our weekly visits, making comments and often connecting to memories that our items help her retrieve.
Later in the week, as we see her in and about our community, she will often bring up the subject of one of the items from the most recent Girl Talk 2 visit.  Her smiles, her comments, and her level of active engagement all confirm that Girl Talk 2 is a success, enriching her life and ours too!
Want to visit a friend with dementia, but don't know how to make that visit meaningful?  Simply think "Show and Tell."  What do you have that might be of interest to your dear friend?  Select a few items that can be held by your friend as you discuss them, one at a time.    You'll find that your Show and Tell visit will stimulate conversation, help retrieve memories, and provide a delightful time of togetherness.  And it just might bring back some of  your own memories of when you a kid doing the same thing!