"You have been my friend," replied Charlotte.  "That in itself is a tremendous thing."    Do you recognize that quote?  It's from Charlotte's Web, authored by E. B. White.  Although Charlotte's Web is typically considered a children's book, the truths in it reach far beyond childhood.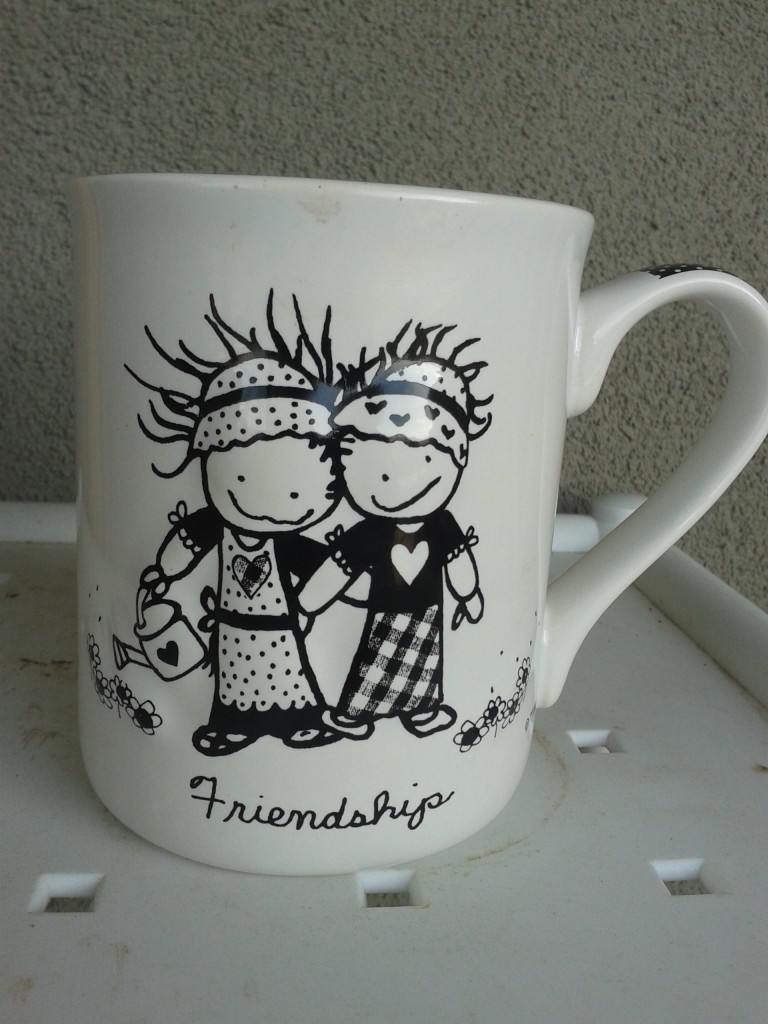 Your loved one with dementia had an active social life once, filled with friends.  Friends from school days…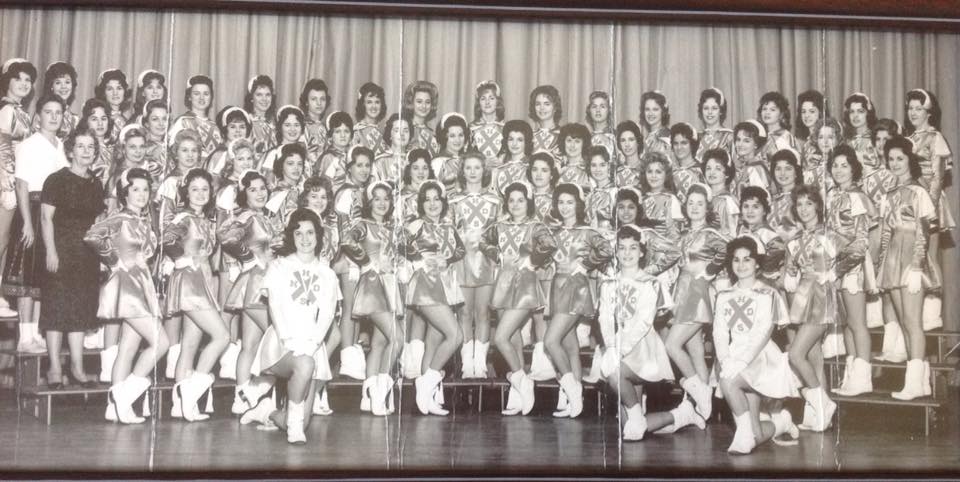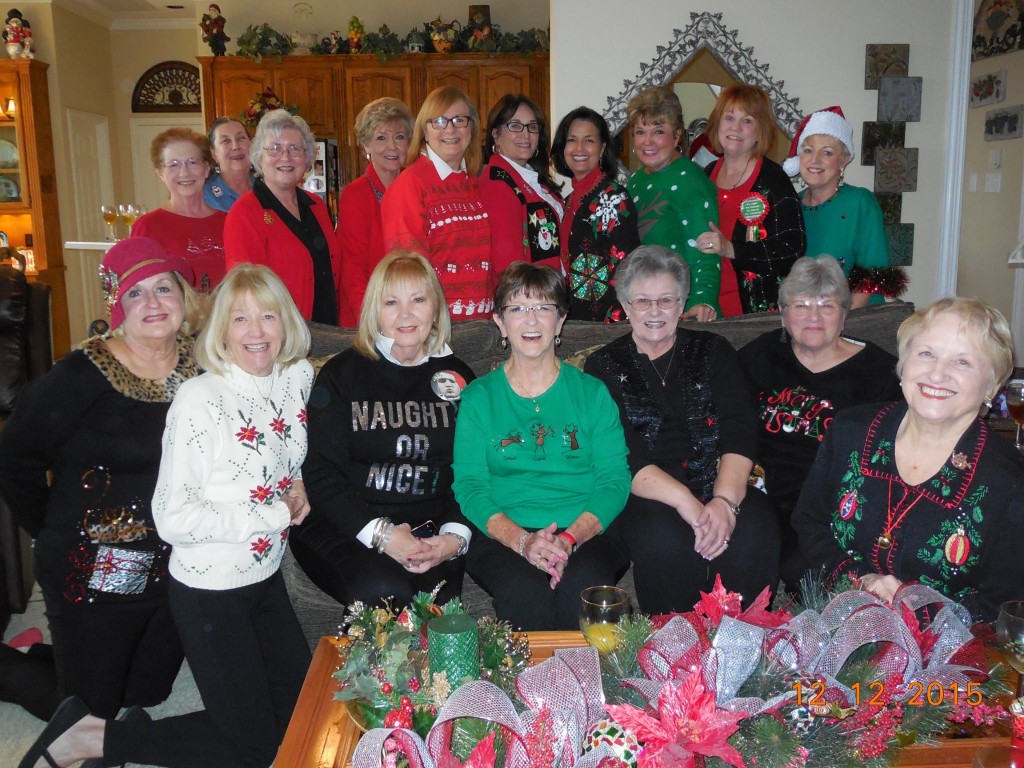 who still are friends today are priceless.  This type of long-term friendship endures all kinds of circumstances yet remains strong. "A tremendous thing."
Even recently formed friendships made when new seasons in our life open doors allowing us to form new connections and share experiences are also "a tremendous thing."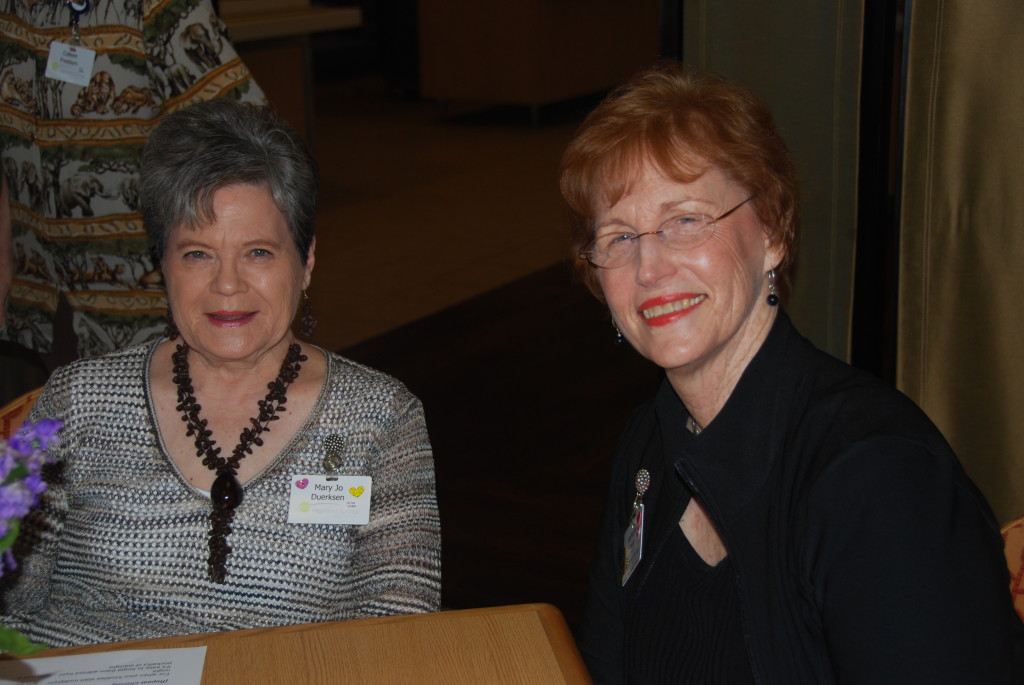 However, in many circumstances, when one person begins a decline in his or her cognitive ability, their number of friends begin to decline as well.  It's not that friends don't care, it's just that they don't know what to do.  So they do nothing. Not a "tremendous thing."
So here's the question that many are asking, "How can you get your loved one's friends to resume their connection and come for a visit?"
THE ANSWER IS SIMPLE:
Let them know you will have something selected for them to do with your loved one during their 45 minute visit.
They don't come because they don't know two things:
1.  WHAT TO DO or
2.  HOW LONG TO STAY.
We prepare for weekly visits to five ladies in our community who have dementia.  We call ourselves Lady-Links because we are ladies helping other ladies successfully maintain a link to their friends.  Our examples are ones we have used at our arranged Lady-Links visits.  The same principles apply for men, just make changes where needed to something that your male loved one would enjoy.  Most of our visits begin with simple refreshments which provide an enjoyable, relaxed atmosphere, followed by activities which our friend with dementia will enjoy based on her specific interests and level of ability.
A little detective work is how you start.  You need to identify your loved one's friends…long-time ones and recent ones.  Think of friends from school or college who live in the area, friends from their previous work,  friends from social groups such as golf or tennis clubs, friends from their church and from the neighborhood.  Contact those friends and ask them to visit in groups of two or three, staying for about 45 minutes and let them know that you will have something planned for them to do with their friend (your loved one).  Begin with refreshments and then help transition into what you have planned for the remainder of the visit.
Select from the following themes to stimulate ideas for things to do at each visit.
1.  Select an Interest theme to be done at the visit and have it ready for your loved one's friends to use.  A balloon toss, listening or dancing to music, doing chair exercises, making a craft, or looking at scrapbooks or former school annuals are all things that your loved one will enjoy and will be easy for the friends to do. Perhaps you might work on a craft project that their church or community can use.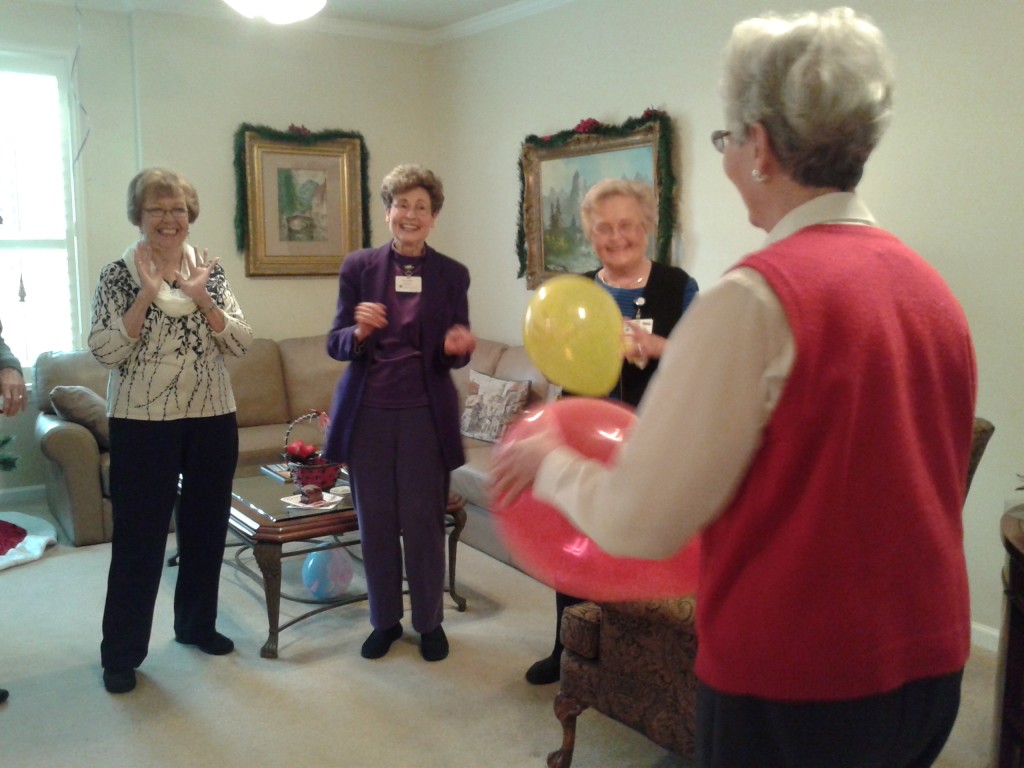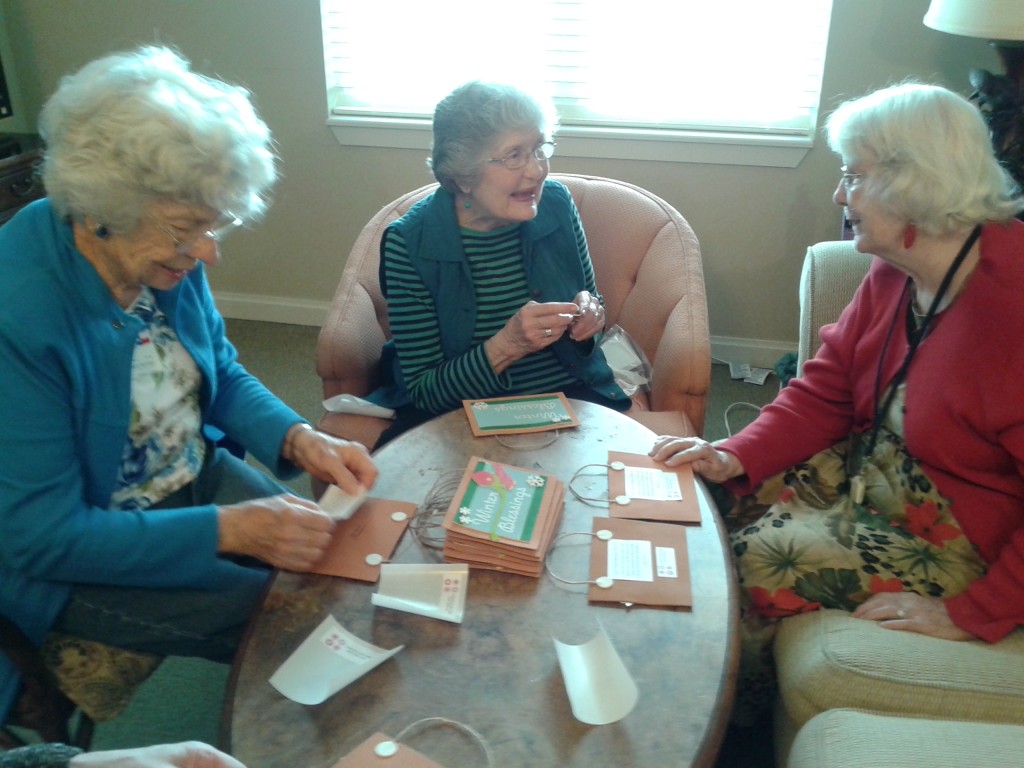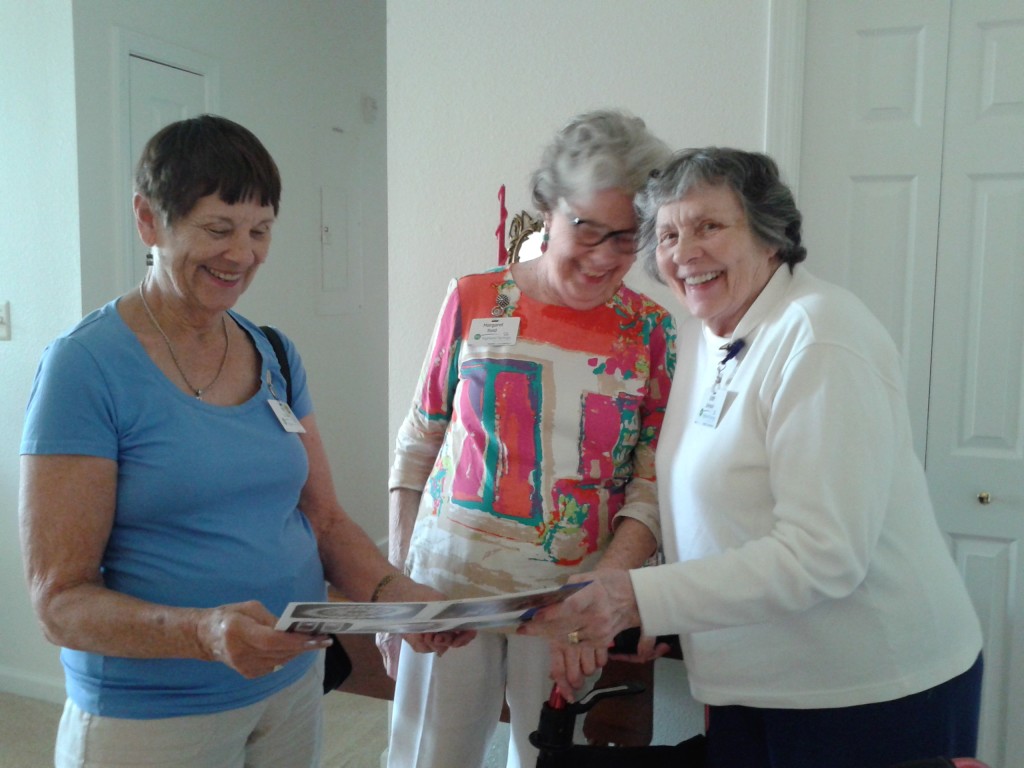 2.  Select a Celebration theme.
Birthdays are always fun.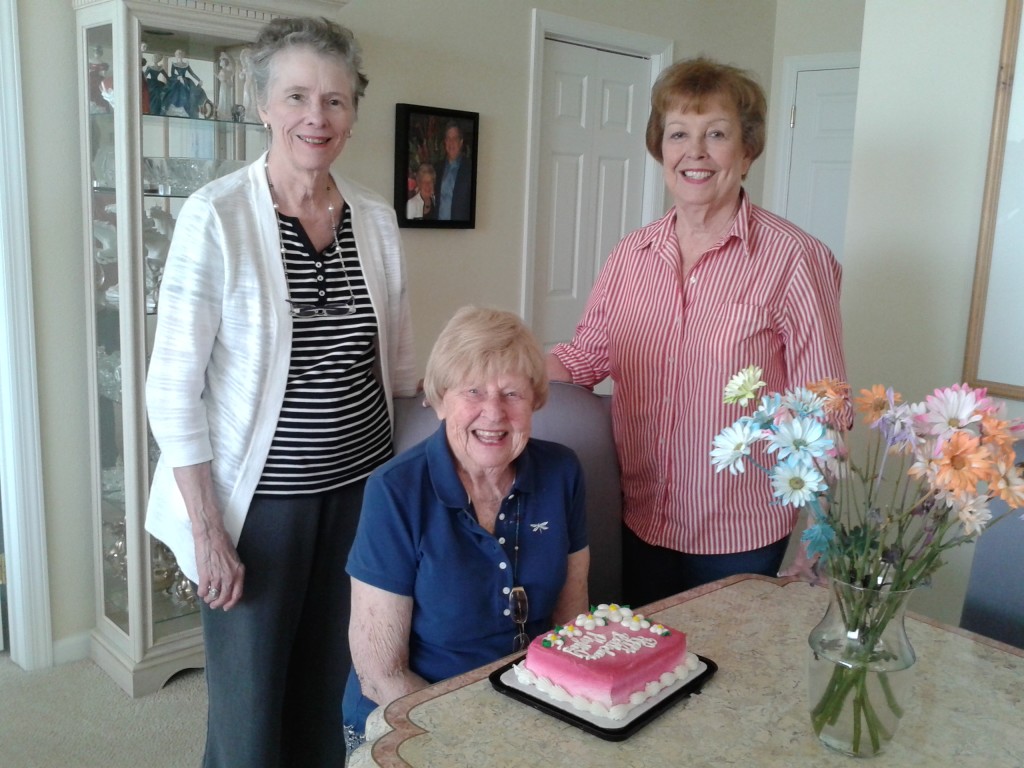 Don't forget to celebrate each new season when it arrives.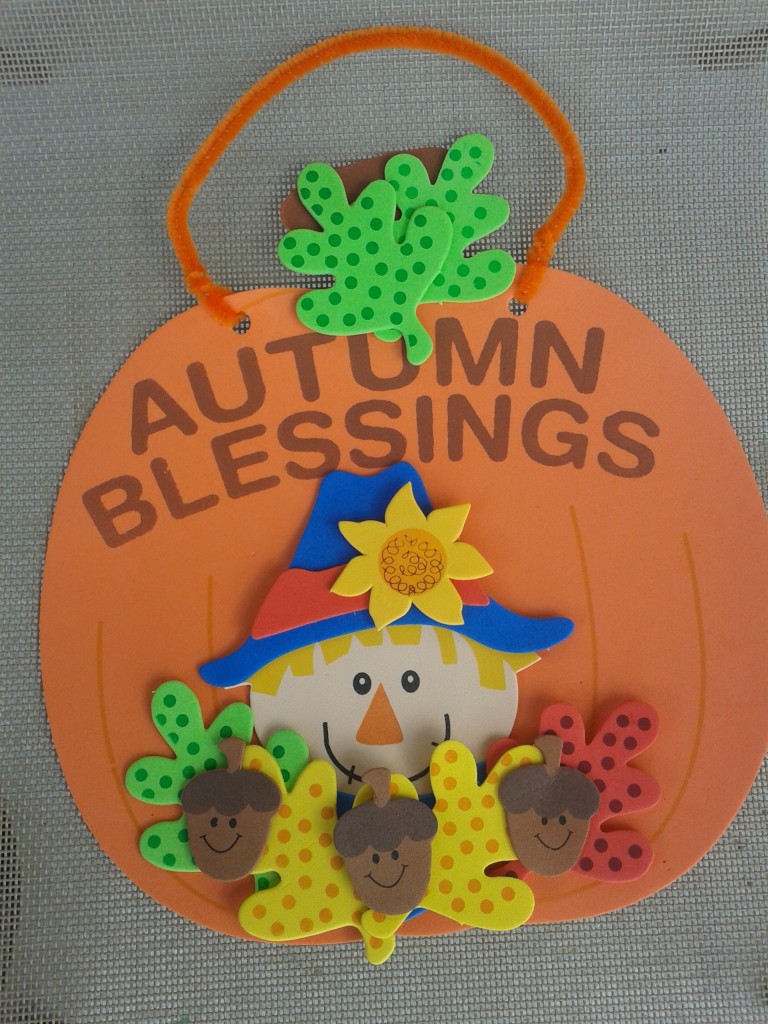 Some "unusual" special days can be celebrated with lots of amusement such as National Candy Day or National S'mores Day or National Chocolate Chip Day. It doesn't matter that no one has ever heard of these special days.  That makes it all the more fun!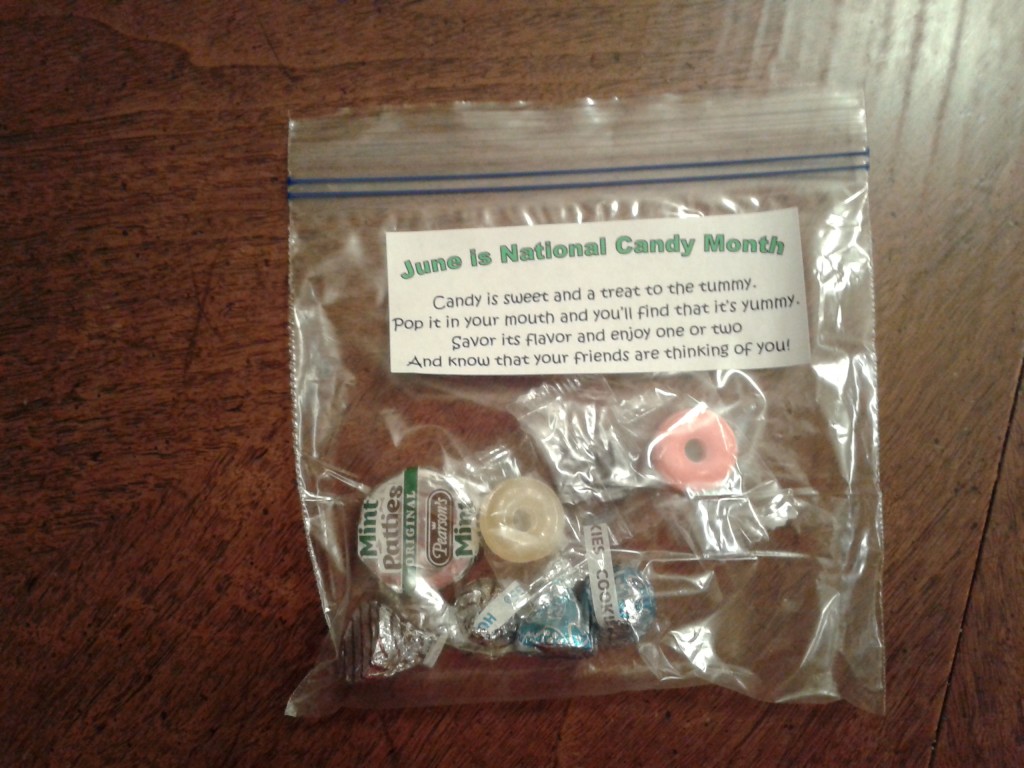 3.  Select a Holiday theme.
Making Christmas ornaments or decorations, filling Easter baskets, and making valentines are great ideas.  Just have the supplies available and the hard work already done (such as cutting out the designs).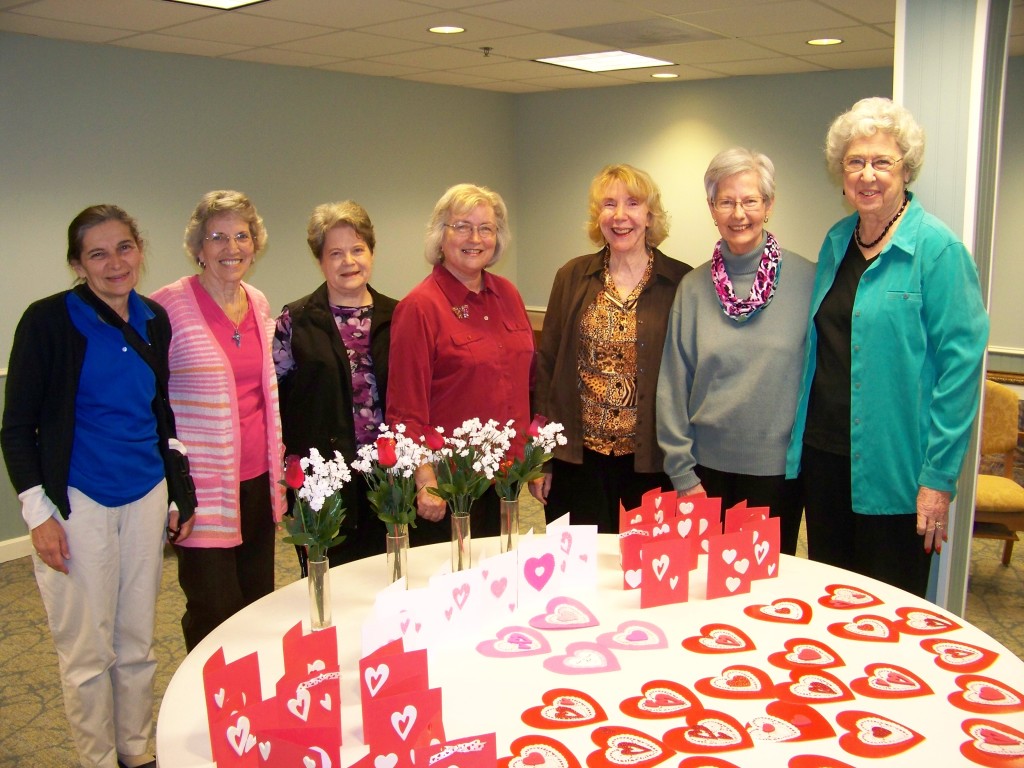 Socialization for your loved one is an important part of his or her life.  At a recent "Mindshare" event sponsored by the Alzheimer's Association, the importance of socialization as a part of a healthy lifestyle was emphasized with this information during a Power Point presentation:
What We Know
Social engagement is associated with living longer with fewer disabilities
Staying engaged in the community offers you an opportunity to maintain your skills
Remaining both socially and mentally active may support brain health and possibly delay the onset of dementia
When you arrange circumstances so that friends can easily visit with your loved one who has dementia, you will be helping him or her feel valued, loved and appreciated.   And that, my friend,  is a "tremendous thing."
**********
"Why did you do all this for me?' he asked. 'I don't deserve it.  I've never done anything for you.'
 'You have been my friend,' replied Charlotte.  'That in itself is a tremendous thing."