At Lady-Links visits with our friend with Alzheimer's dementia,  we are able to engage her in a variety of activities because we've developed a successful strategy for how we approach selecting and implementing activities.  We choose activities that are in some way significant to her and then we simplify them so that she will be able to participate with a sense of fulfillment.  We believe this strategy will work with others as well.
SIGNIFICANCE -
1.  Make it Meaningful for that Person – Determine what they enjoyed before they were diagnosed.
(Church – Family – Holidays – Music – Decorations – Children – Homemaking – Travel – Friends – Volunteering)
2.  Make it Matter to that Person – Determine what will provide a sense of fulfillment now that they are diagnosed.
(Contributing to a group effort – Helping others – Enjoying group activities – Being a hostess – Having fun)
SIMPLICITY -
1.  Plan – Select an activity that the person can successfully accomplish and will enjoy.  Inspiration  for activities can come from many sources including  holidays, special events, local activities, the seasons, music, photographs, family connections and past or present interests.  Modifications may need to be made.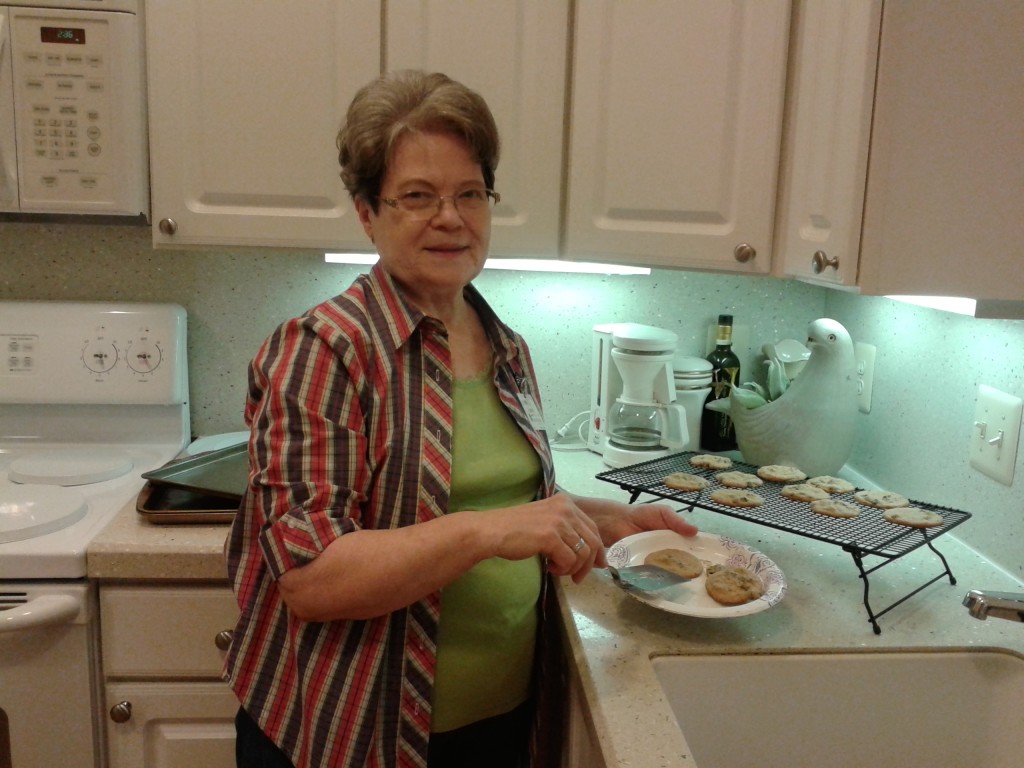 2.  Prepare – Get the activity to the point where it is ready for the person to begin his or her part.
3.  Purpose – Let the person know how the project will be of benefit.
4.  Presentation – Model the expected behavior and have a completed example to display.
5.  Persevere – If it doesn't work or if the person becomes disinterested, make a transition to another activity.  Avoid wait time.
6.  Praise – It's not about the end product but about the process. Be generous with your encouragement and compliments.
Activities provide opportunities for emotional/spiritual, intellectual, social, and physical interaction.  When chosen carefully and implemented with the right approach, all you need to add is laughter and love, and the prospects for enriching a person's life in any stage of dementia are endless.