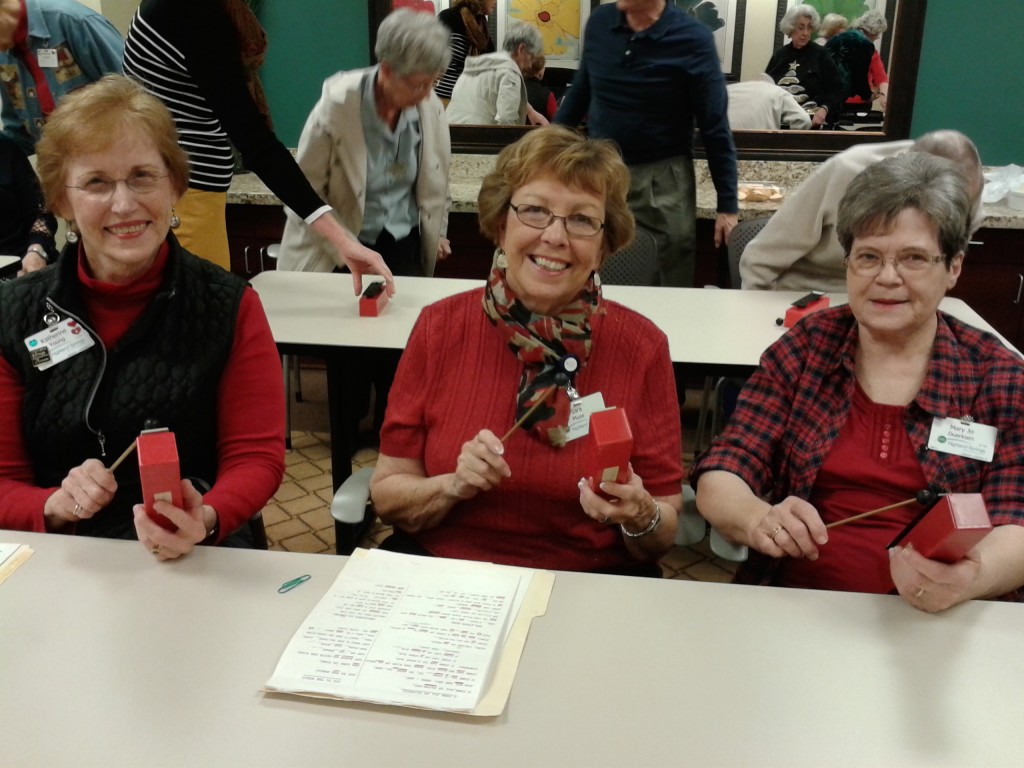 Music and Friends with Dementia.  What a great way to boost brain activity and have fun at the same time. Lady-Links visits often include music which is always a successful activity.  We listen to music and keep time with the beat, we sing-a-long to favorite songs, we dance, and we march.
The opportunity of having a Lady-Links group dedicated to musical activities became a reality when we met a retired music teacher with a piano and a set of chime bars in her apartment. This dear friend has been diagnosed with Alzheimer's and her son and her social worker asked if we would begin visits to her.  That was the beginning of a delightful relationship with a new friend and a great way to focus on music each visit.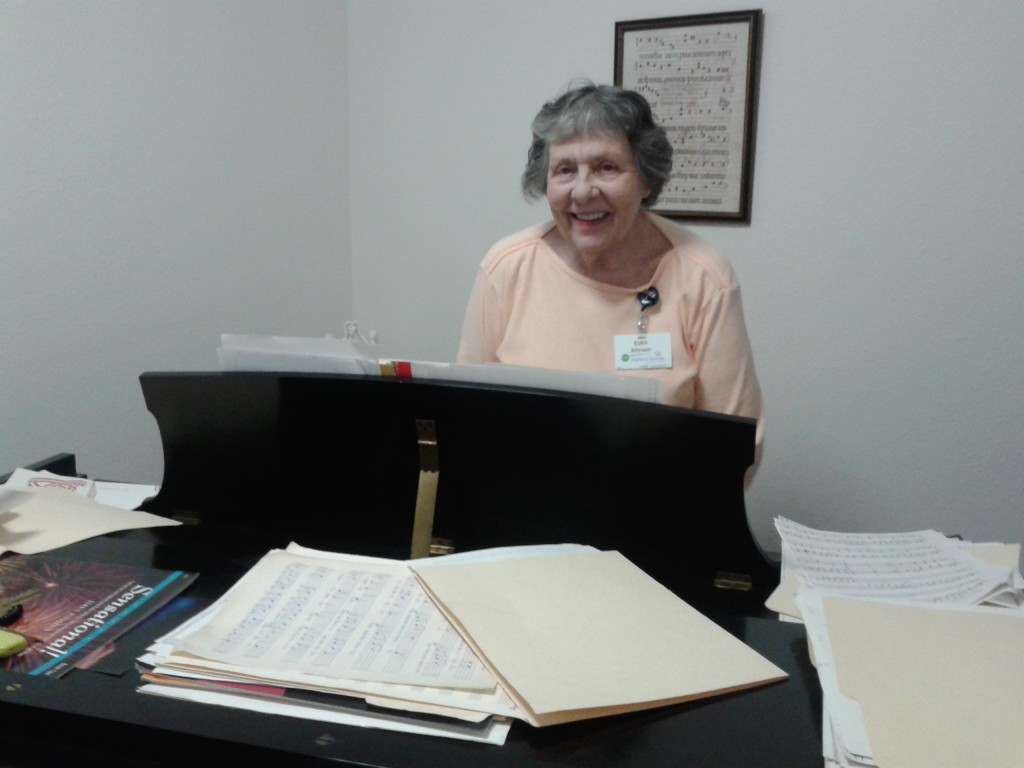 We let our dear friend "teach" us using song sheets she's had for years and a set of resonator chime bars that she used with her students.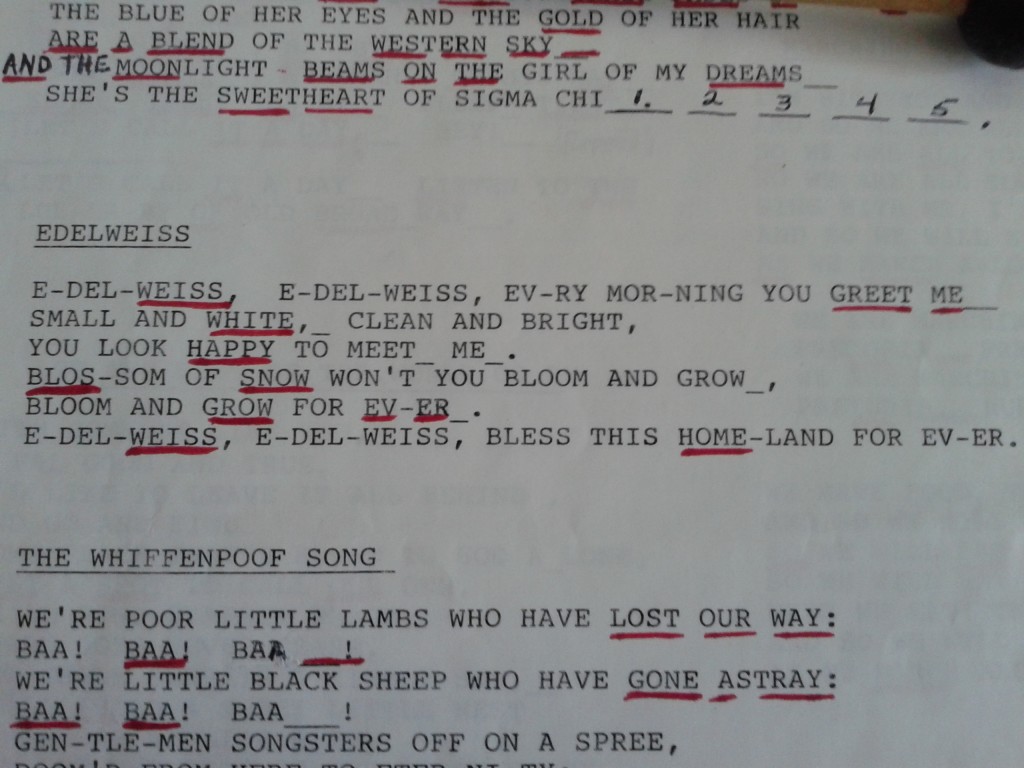 Although many of our Lady-Links hold degrees in music and are active in choirs and other musical groups, we work "behind the scenes" to make each visit successful.  Our dear friend assigns us one or two (sometimes three) of the song sheets and we locate the correct chime bars that go with the music we've been given.   Sometimes it is the other way around and she gives us the chime bar and we locate the appropriate song sheet.  We are flexible and follow her lead while quietly working to get things organized and in place.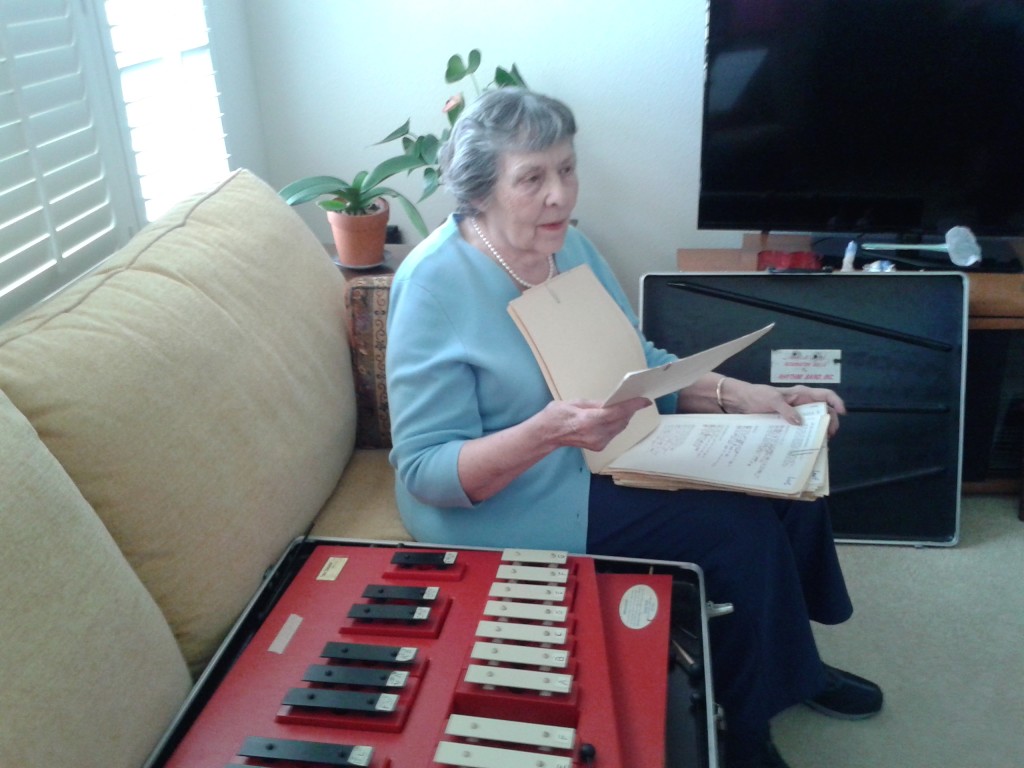 Letting our friend set the pace and make the assignments has brought such enjoyment and feelings of significance to her life.  She feels she is making an important contribution to our community by teaching us a skill that we plan to share during events at our community where we will perform seasonal, faith-based,  or patriotic songs. And she is right!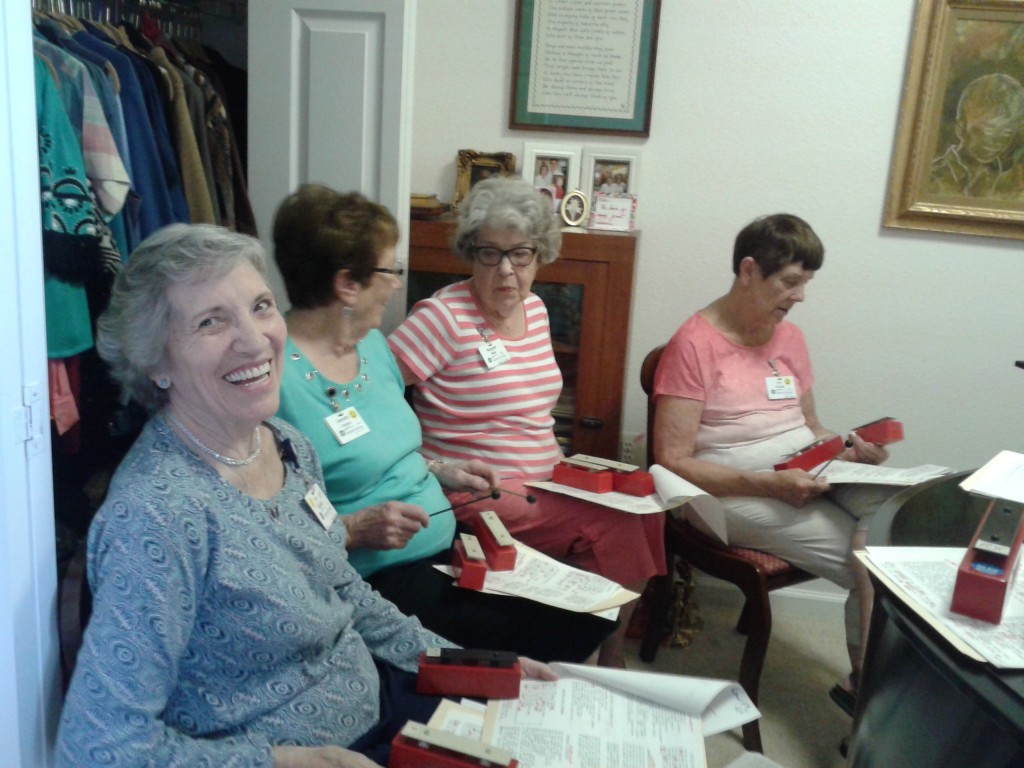 What started out as a way to enrich her life has, in turn, enriched ours as well.  We love the weekly visits that are filled with laughter as we strike the wrong note or can't find our place on the song sheet.  We just giggle and say we're making a new song.  We're like kids…we can't wait to strike the bar because we want to hear what it sounds like…that's when our dear friend laughs the most too.  She loves that we are having so much fun using something that is so meaningful to her.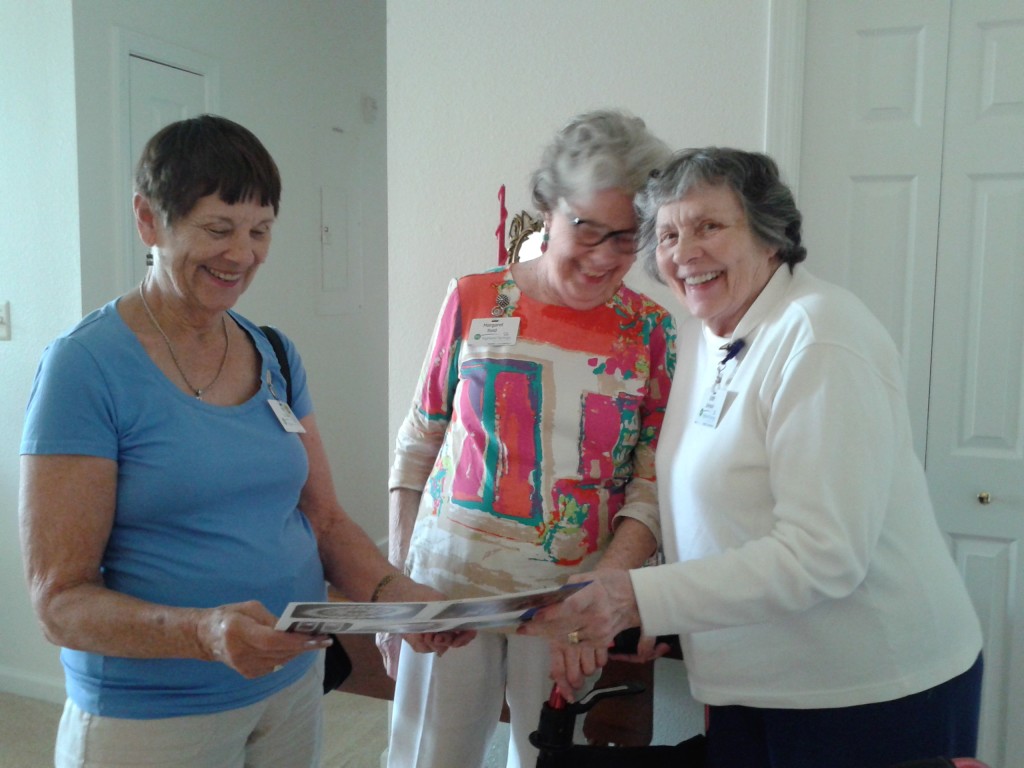 Our music inspires conversation and links to memories.  Several of our group have actually seen the edelweiss flower as they traveled to Switzerland and Austria. Looking at pictures of the edelweiss gave special meaning to the song Edelweiss (from the Sound of Music)  that we sing and play each visit.  It is one of our favorites and one that we think we perform best.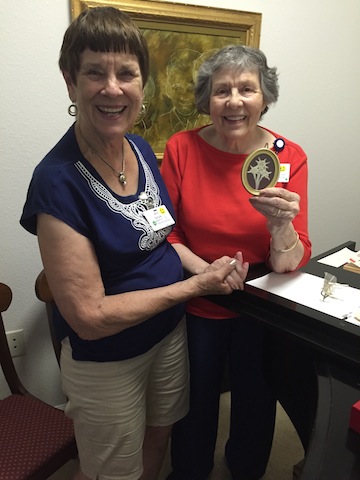 One of the Lady-Links has a lovely replica of an edelweiss flower she brought home as a souvenier from Europe.  What a great connection to make to the song.
According to the alzheimers.net website, there are at least five reasons why researchers believe that music boosts brain activity:
Music evokes emotions that bring memories.  (We certainly saw that with the edelweiss flowers.)
Musical aptitude and appreciation are two of the last remaining abilities in dementia patients. (Our dear friend can still play the piano and can recognize when we strike the wrong chime bar.  However, the great news is that this doesn't cause her to become frustrated.  She laughs and tells us to 'shape up' and 'get with it.')
Music can bring emotional and physical closeness. (Although our dear friend can't recall each of our names, she recognizes us when we are out and about in our community.  Her socialization skills have improved and she smiles and interacts much more, even away from the visits.)
Singing is engaging.  (Wow…this is so true.  She relates to conversation where before she didn't.  She can tease and joke, and she has fun!  She loves being the hostess and "teacher" for our visits).
Music can shift mood, manage stress and stimulate positive interactions.  (Her music and chime bars had been packed away since the recent death of her husband.  He previously had been the one to help her manage the song sheets and the chime bars and she was unable to use her musical skills without organizational help. When we approached her with the request that we wanted to learn to use the chime bars, she was delighted but hesitant.  We said, "Let's just try" and that one try, which was our first visit, was so enjoyable and rewarding to her (and to us too) that she quickly agreed to continue to host our weekly sessions.
Lady-Links is organized with each dear friend in mind.  Our visits are designed according to her interests, skills, and abilities.  We have four current groups, the musical group described here, a group that does crafts, a group that engages in physical activities such as dancing, aerobics or balloon toss, and a group that shares conversation about selected topics which are being made into a keepsake memory book. Although each group is different because each dear friend is different, there is one overall theme:  they all deserve to have activities that create meaning in their life and to find reasons to laugh, rejoice, and love.