How would you describe hope?  As Lady-Links, we believe hope means that something good that hasn't happened yet will happen one day.  We know that a cure for Alzheimer's and other related types of dementia will be discovered. We hope that it is soon.  That's why each year we participate in an event to raise money for the necessary research that will lead to such a cure.  And we do so with hope and joy!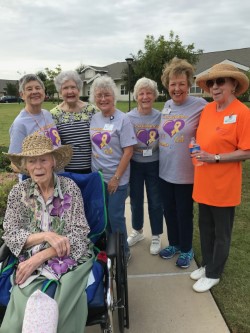 We rejoice that we have the opportunity to visit and engage our dear friends with dementia in activities that they find meaningful, and it brings us joy to be a part of an event that brings awareness to finding a cure. Hope and Joy!  The two go together as evidenced by the pictures below taken at our 2017 Highland Springs Walk for Alzheimer's.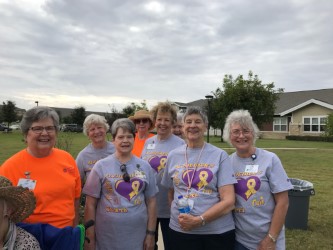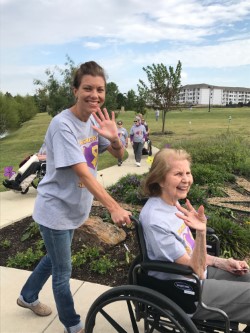 It was a wonderful event, filled with hope and joy, love and laughter, and the assurance that we are making a difference!